Daily Archives:
April 4, 2015
L'obscurité
View original post 70 more words
Azimuth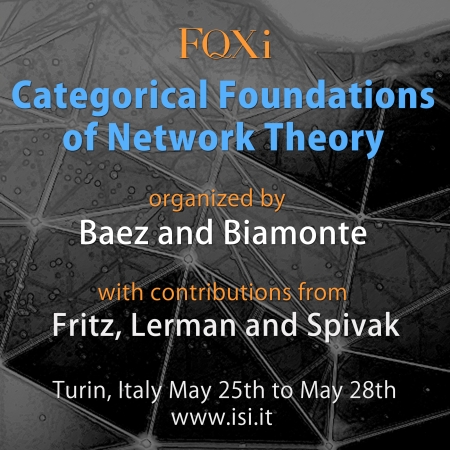 Jacob Biamonte got a grant from the Foundational Questions Institute to run a small meeting on network theory:
? The categorical foundations of network theory.
It's being held 25-28 May 2015 in Turin, Italy, at the ISI Foundation. We'll make slides and/or videos available, but the main goal is to bring a few people together, exchange ideas, and push the subject forward.
The idea
Network theory is a diverse subject which developed independently in several disciplines. It uses graphs with additional structure to model everything from complex systems to theories of fundamental physics.
This event aims to further our understanding of the mathematical theory underlying the relations between seemingly different networked systems. It's part of the Azimuth network theory project.
Timetable
With the exception of the first day (Monday May 25th) we will kick things off with a morning talk, with plenty of time for questions and…
View original post 216 more words